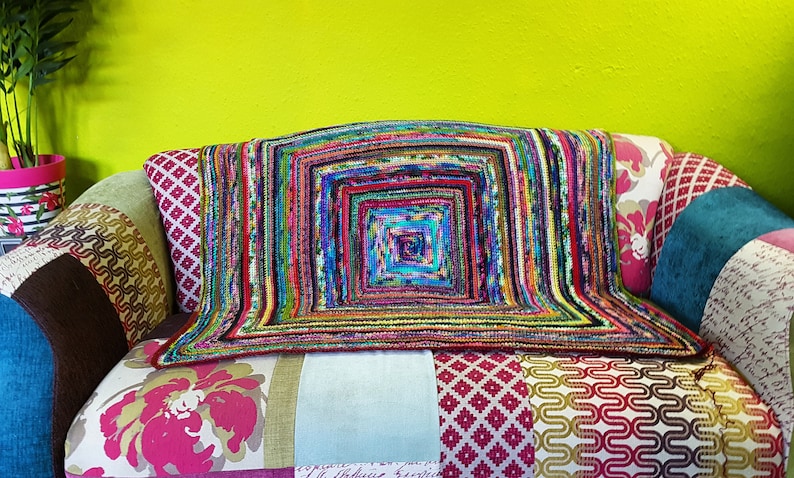 Million Stitches Crochet blanket
The tutorial is rally a how to make this blanket, once the foundation rows are set the blanket is worked continuously and can be made to any size that you wish so 30" x 30" or 60" 60"
I have made the blanket twice using all 4 ply and sock yarn but the pattern would work with sport, dk, aran eights with the appropriate crochet hook. By using sock yarn the drape of the blanket is wonderful.
This is the ultimate 'scrappy project' for crocheters and is also a fabulous stash buster. I will be offering assorted colours of sock yarn in 10g amounts in packs of 10, 20 & 50 (100g, 200g & 500g)
This blanket is suitable for beginners, intermediate and advanced crocheters alike.
If you do make the blanket and use instagram please post your progress photos using hashtag #millionstitchesblanket it will be great to see how everyone's blanket turn out.
Enjoy the blanket and the slow crochet - it's a lot of work but very much worth it.
Available in my etsy store here,