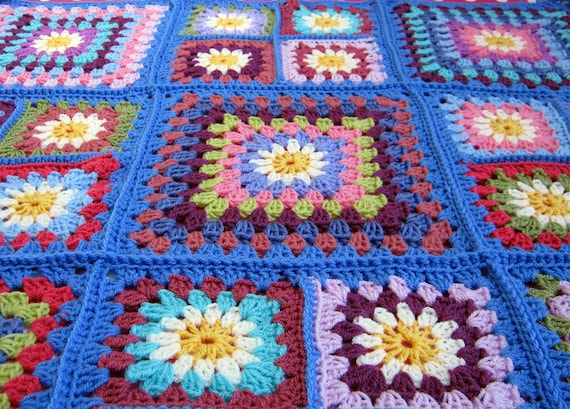 This is the must have 'Daisy'' granny square blanket. The blanket is constructed from various sized granny squares is bordered with a gorgeous madonna blue. The blanket can be crocheted together with top seam as shown or flat so no textured seam.
The finished blanket measures 34" x 34 " approx.
Available to order in my Etsy store here.